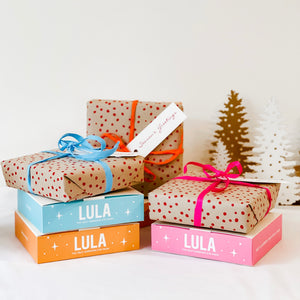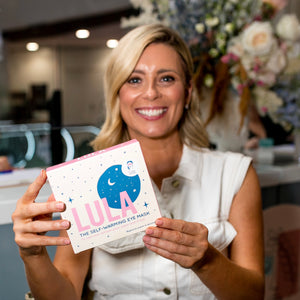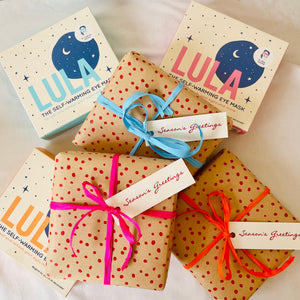 LULA EYE MASKS - THE GIFT OF SELF-CARE
Whether you're thanking staff or spoiling your clients the Lula Self-warming Eye Mask is the perfect gift of self-care to show your appreciation.
The Lula Eye Masks are a thoughtful gift that can suit everyone; women and men, those needing a break from lots of screen time, the jetsetter, or for anyone you want to say "thanks for everything, it's time to rest!" Like a comforting hug for your eyes and mind, it's a unique corporate gift this Christmas as another busy year comes to a close.
Whether you need 20 gifts or 2000 we can help. 
• Discounts are available for minimum orders.
• Quick delivery Orders received by 10am are dispatched on the same day.
• Express Post is available.
• Gift wrapping and personalised notes are available.
Get in touch and let us know how many boxes you need and we'll get back to you soon with a quote.