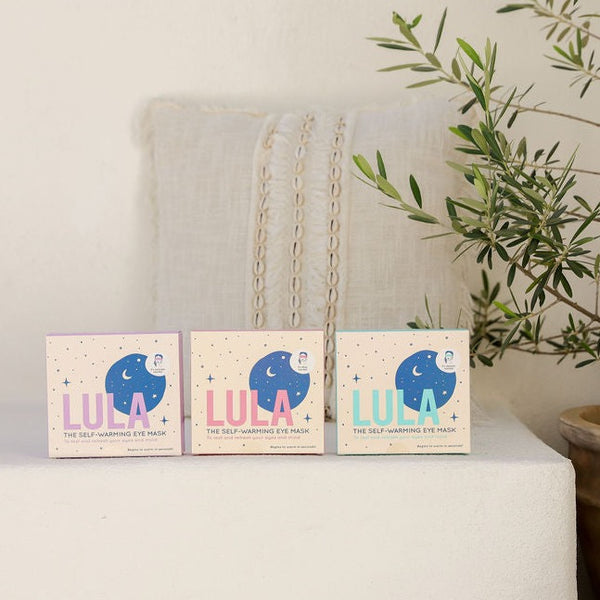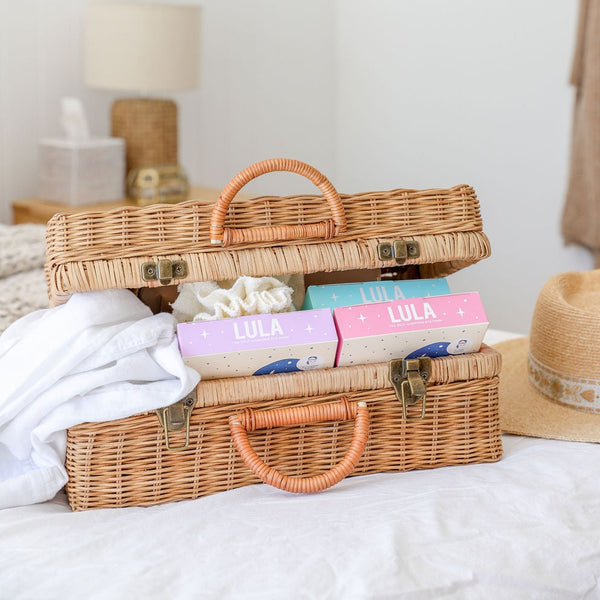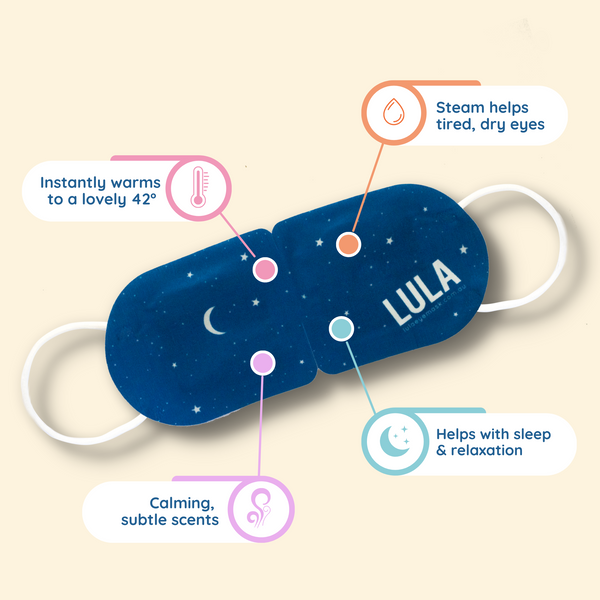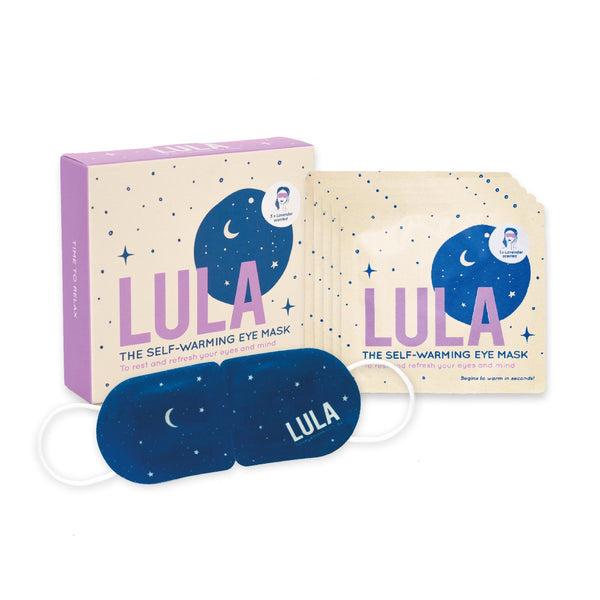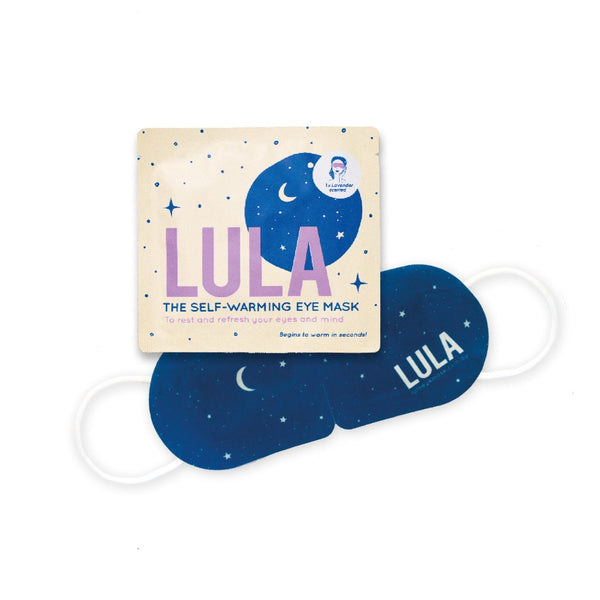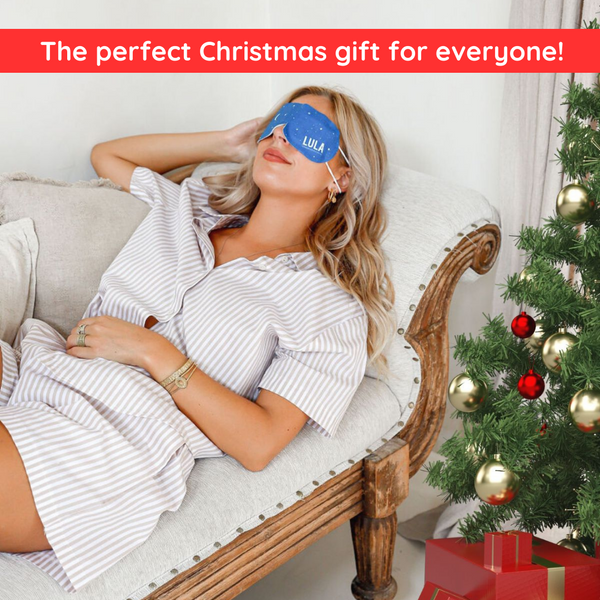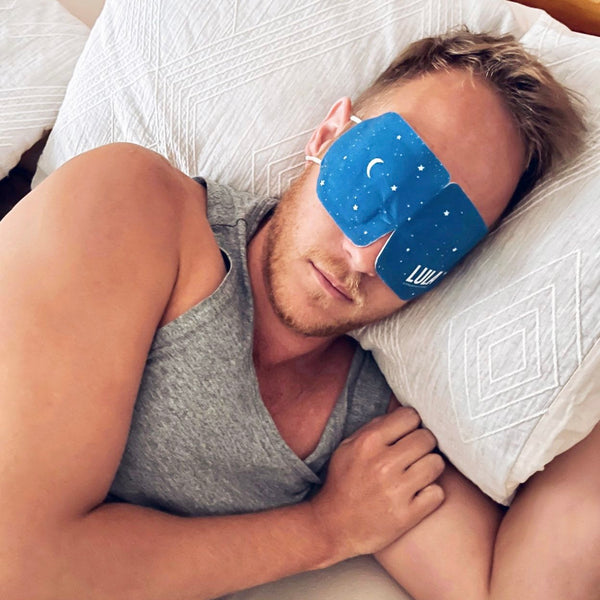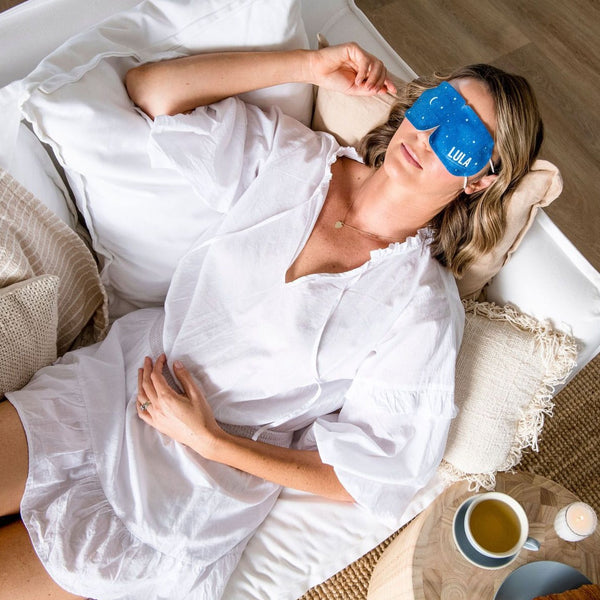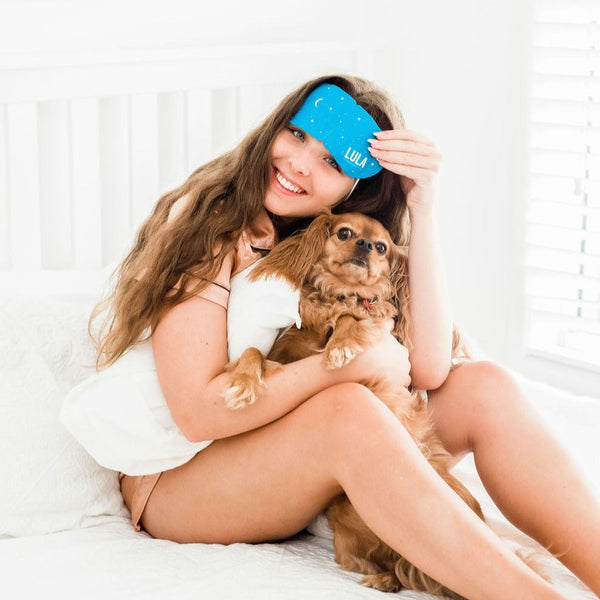 BUNDLE of 3: JASMINE, ROSE AND LAVENDER SELF-WARMING EYE MASKS (15 MASKS)
BONUS: Bundle of three boxes of Eye Masks includes FREE shipping. 
Like a warm hug for your eyes and mind, the Eye Mask starts warming the moment you open it. Lie back, get ready to relax and unfold the mask. When the mask meets the air it begins to warm up, staying at a comforting temperature and releasing the subtle scent of rose, so you can drift into a daydream or a deep night's sleep. A beautiful gift of self-care, the subtle scent of Rose, Jasmine and Lavender can help relax, de-stress and assist with sleep.
Why Choose a Bundle?
Buying a bundle of 3 boxes (15 masks) means that you don't need to worry about running out quickly. Buying in a bundle also means saving money and shipping costs!

Scents
The scents are purposefully subtle so as not to overwhelm your sense while you relax. Jasmine, Rose and Lavender can help relax, de-stress and assist with sleep. The scents are activated as the mask warms, so when the eye mask has heated, you can pull it down over your nose and take a few deep breaths in!
IMPORTANT PLEASE NOTE: Due to the nature of the ingredients the strength of scent can vary from eye mask to eye mask. The strength can not be guaranteed as some essence may be absorbed by the natural iron ingredients and it starts to dissipate once opened. Everyone's sense of smell is individual with varying levels of sensitivity to different smells. If you do enjoy a stronger scent we recommend pairing the eye mask with one of our Ena Essential Oils: CLICK TO SHOP OILS
The LULA Self Warming Eye Mask is perfect for:
Dry or Tired Eyes
This eye mask soothes dry and tired eyes by applying warmth and darkness. Like a warm compress the warmth creates a fine moist steam, comforting the skin around the eyes and giving relief to dry eyes.
Digital eye strain
If you work in front of a screen all day, this eye mask will give your eyes the relief they need. Use it on your work/study breaks to relax and warm your eyes.
Busy minds
One of the best hacks to combat a busy mind is using an eye mask. Pair that  with the self-warming functionality and you have found yourself the best solution to calm it down.
Migraines & headaches
If you suffer from headaches, you know that keeping your surroundings dark and using a heat pack can really help. This warming eye mask utilises both tactics to provide relief from headaches.
Relaxation and Meditation
The warmth of the eye mask is ideal for relaxing your eyes, face and mind to complement the practice of meditation beautifully.
A good night's sleep
Putting the warming eye mask on before you sleep is a great way to force yourself to not have screen time just before you sleep. The darkness and warmth provides a great foundation for a good night's sleep by helping you drift off calmly.
Travelling
This is a travel must-have, especially on long journeys. The eye mask can help with sleep on the plane, airport breaks and jet lag.


How to use the LULA eye mask:
Step 1: Open an individual pouch
Step 2: Unfold the mask and feel the mask gently warm up. When the mask's iron particles meet oxygen in the air it begins to gradually warm up and stays at a comfortable temperature for a minimum of 20 minutes.
Step 3: Lie back, place the loops over your ears and mask on your eyes. Time to relax.
About the Lula Eye Masks:
There are 5 eye masks in each of the 3 boxes .
The rose, jasmine and lavender scents are subtle.
The eye mask is lightweight and very comfortable.
The warming ingredients are naturally occurring (iron powder, vermiculite, activated carbon, salt and water).
Each eye mask warms once and can then be reused as a regular eye mask.
The eye masks are made with non-woven fabric.
The perfect gift
The Lula eye mask bundles are the best gifts for anyone who is going through a difficult time, has a busy/stressful routine, or suffers from headaches/migraines. Sometimes it's difficult to know what to buy, but these masks are a beautiful way to encourage self-care. The packaging is bright, cheerful and has simple instructions on how to use the warming eye masks. 
Love these masks. They are wonderful. Enjoying trying different fragrances.
Absolutely love love this product. I was given one as a gift and now I do the same to my girlfriends.
For birthdays and if the going on long flights it was such a treat and relaxing.
LIMITED EDITION XMAS MIXED BOX (5 MASKS)
Vanilla Self Warming Eye Masks
Absolutely loved my eye masks, so warm and comforting on my eyes. Gentle heat lasted approx 45minutes. Smelt beautiful. Highly recommend